ARE YOU LOOKING FOR
YOUR DREAM HOME?
PERETÓ GROUP, REAL ESTATE IN ORBA, JALON AND DENIA
Peretó, Grupo Inmobiliario is the perfect choice if you are looking to buy, sell or build a property on the Costa Blanca.  For almost 30 years we have helped buyers of various nationalities to find the ideal place and house to establish their residence. We know the area in detail and we can advise and help you so that you invest your money wisely.
In our catalogue you will find a large selection of houses, villas, apartments, flats, plots or commercial premises for sale in Denia, Jalon, Orba, Javea, Moraira, Benissa, etc…. We want to offer the best service.  A professional and quality service from our multilingual staff.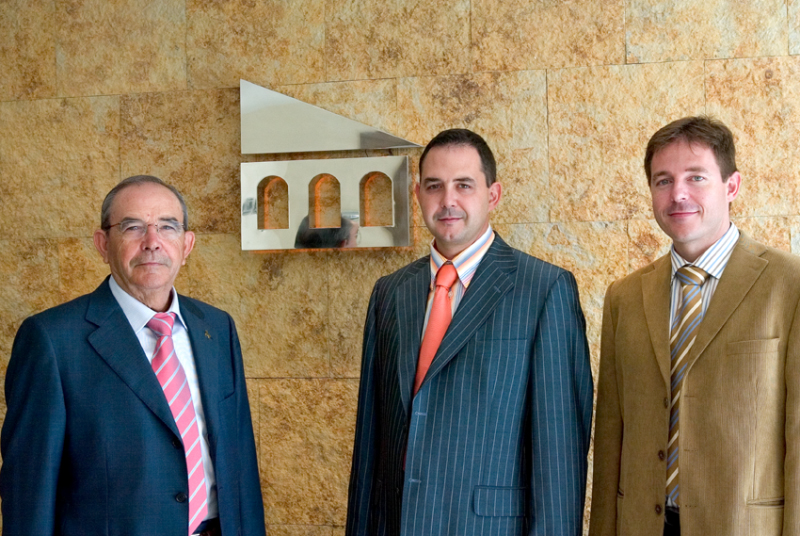 Year 1994. Moment in which the company was established.
We also have our own construction department in order to build the house you have always dreamed of. We prepare plans and estimates, detailing everything, so that you know in advance any price you are going to pay and do not have any surprises. During the construction process, we will inform you and we will be with you at all times in the choice of any construction detail. Quality and price is our trademark.
If you want to buy or build on the Costa Blanca, we are the best option!
Do not hesitate to contact us in order to assist you personally and without any commitment!
WHY SHOULD YOU SELL WITH PERETO?
WE WORK EXCLUSIVELY FOR YOU
We guarantee a fast, efficient and professional sale of your property
Responsable: PERETO GRUPO INMOBILIARIO, S.L.
Finalidad: Gestión del formulario de contacto.
Legitimación: Consentimiento expreso prestado al marcar "He leído y acepto la política de privacidad".
Destinatarios: Cesiones y/o transferencias a terceras empresas y/o organismos tal y como se indica en la información adicional.
Derechos: Acceso, rectificación, oposición, limitación, así como otros derechos debidamente recogidos en la información adicional.
Más Información: Puede consultar información adicional al respecto a través del siguiente enlace: https://inmothemes.teamhost.pro/politicas/#privacidad
Personal muy profesional, encuentras lo que buscas y a los mejores precios, y en la construccion, mejores presupuestos y puntuales en sus servicios, los recomiendo 100%

rosi rivera lozano


We purchased our house in Spain with Pereto 20 years ago and they recently sold it for us.Would definitely recommend this long established company as they provide excellent friendly... leer más customer service ,with a wealth of knowledge of real estate in this area. In particular we would like to thank Jacquline for all her help along the way! And look forward to hopefully buying our next Spanish home with Pereto soon.

nigel collins


Buen asesoramiento y predisposición, acompañandome a ver la vivienda las veces que lo precise. Buena atención y comunicacion. Buenos profesionales.

Javi Matoses


Excellente agence à l'écoute de ses clients

André Robberechts


A pleasant, personal approach, combined with good knowledge of the real estate in the area and accurate handling of cases! Great help from Jacky and Bernard!

Marleen Doodkorte


Sehr netter,sehr freundlicher Kontakt, schöne ,gepflegte , Immobilien, gute Beratung, schnelle Kontaktaufnahme und schnelle Termine zur Besichtigung.

Jörg Aderhold


Alta Calidad Inmobiliaria

ROMUALDO IGNACIO MARIA LULL


Son unos excelentes profesionales. Todo el tramite de la venta de la casa ha ido muy bien. Nosotros que hemos tratado con Jacqueline y Tómas, no hemos tenido ningún problema... leer más y nos han resuelto todo rapidísimo y con mucha eficiencia. Recomendable 100%

Mcponsita


Wij zijn zéér tevreden met deze firma. Deze firma en in het bijzonder Dhr. Thomas Bollmann heeft onze droom waargemaakt. Een prachtig afgewerkt huis waarvan de bouw vanaf het begin... leer más tot het einde vlekkeloos is verlopen. 5 maanden lang is elke dag hard en goed gewerkt. Het is een goed ingespeeld team. wij hopen nog jaren van ons huis te kunnen genieten in de mooie Orba vallei. John en Andrea Bolk

xkr 1999


Un proceso de compra complicado que se ha resuelto perfectamente gracias a la profesionalidad y trato excelente de Jacqueline y Thomas Weidner. Seriedad y transparencia en todo el proceso que... leer más culminó felizmente. Muy agradecidos, recomendaríamos a esta empresa sin lugar a dudas.

amgc


Jenny Cooper


Ein sehr freundlicher kompetenter Service

Sammy Ka


Thank you to Pereto for taking me through a difficult buying process.

Heidi Kjogx


¡Son geniales! Un servicio y atención increíble, la calidad humana de su equipo es excepcional.

Raquel Amat


Just bought a house through their agent Bernard Snee. Very helpful. Went above and beyond to find me the right place. Highly recommended.

Sally Anne Millane


Sehr sauber und auch sehr viel Information eine gute Anlaufstelle im Immobilienbereich

Harald Link


Jaqueline was extremely helpful in the sale of our villa no. 4 Garbi. She provided a very efficient and helpful service. Everything went to plan.

George Talboys


Muy buenos profesionales inmobiliarios, a destacar su implicación y su trato. Los recomiendo abiertamente.

Manuel Palacios


Amazing real estate agency with excellent and very capable staff, fluent in English. They really go the extra mile for you. Highly recommended!

shelby de nijs


Thomas nos atendió con mucha amabilidad

Juan Carlos Ballester


Tienen muchas casas y son muy amables!

Thomas Weidner


Very profesional and helped us throughout the sale with all our needs. They definitely look out for all clients. Muy profesionales y nos acompañaron durante todo el proceso de venta... leer más facilitando soluciones a todo. Sin duda, miran por ayudar a todos su clientes, compradores y vendedores.

William Mut


De makelaar van Gpereto in Orba heeft ons uitstekend geïnformeerd en geadviseerd bij de aankoop van een nieuw huis in Orba. Gpereto heeft een zeer goede kennis van de diverse... leer más panden die er in Orba Vallei te koop zijn. Vaak zijn de bestaande panden in verleden door hen gebouwd. hierdoor is de kennis van de staat van het pand verzekerd. Wij kunnen ze zeker aanraden mocht je in deze regio op zoek zijn.

Nico Hendriksen


Anne Declercq


Partida Plans, 4
03790 ORBA (Alicante)
Ctra. Las Marinas, 65.Km 1,2
03700 DENIA (Alicante)
Av. Generalitat Valenciana, 14
03727 JALÓN (Alicante)
96 558 33 00
orba@gpereto.com
96 643 22 46
denia@gpereto.com
96 648 02 01
infojalon@gpereto.com