PERETÓ GRUPO INMOBILIARIO
ABOUT US
At Peretó we believe in the service from person to person, unique and non-transferable. Because there is not one client the same as another, or one house the same as another, we like to attend exclusively to each of our clients.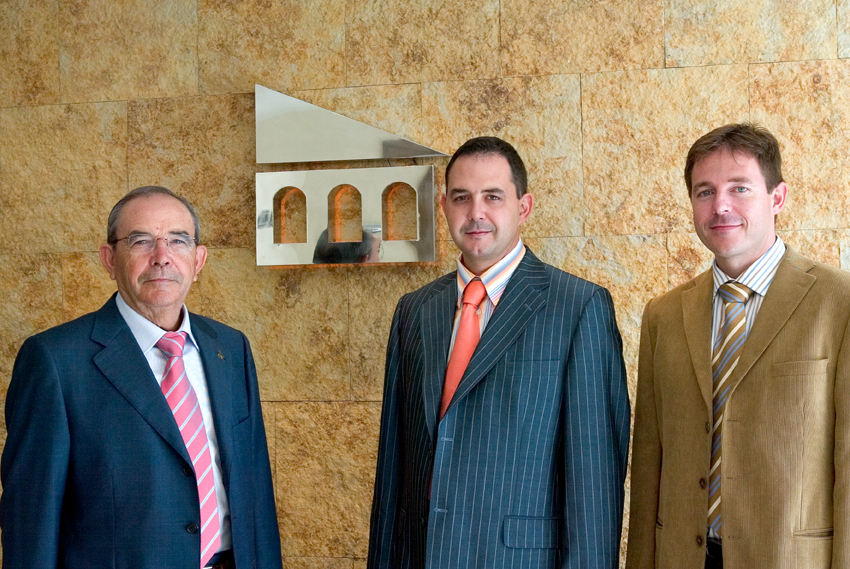 WE ARE YOUR REAL ESTATE AND TRUSTWORTHY BUILDER
Although we founded PERETÓ, GRUPO INMOBILIARIO in 1994, the family began its business career in the world of real estate construction and sales in 1971. Therefore, we have extensive experience in the sector. We know the market, we adapt to it and continually modernize ourselves with the aim of offering the best service to our customers. For us our clients are the centre of our business and our priority. We do not sell the product that we have in our portfolio without more, what we do is an exhaustive selection to locate or build the product that meets the needs of our client.
Why are we different and offer MORE to our clients? Because if the exhaustive search that we carry out to find the optimal product for our client does not come to a good end, we can always build a totally custom-made house, allowing the client to choose plots in the best areas, as well as the design and distribution of their new house, materials or any other construction detail. We have our own construction company, with our own qualified personnel dedicated to construction. We design your future home, we prepare detailed plans and budgets with all the costs, taxes and expenses, so that you have all the information before you start. We take care of all the necessary documentation to start up the project, with the aim that you have a property that meets all the required legal requirements. Hundreds of satisfied customers guarantee our trajectory.
WE ARE THE LEADING COMPANY IN THE SECTOR IN OUR AREA OF INFLUENCE

Partida Plans, 4
03790 ORBA (Alicante)
Ctra. Las Marinas, 65.Km 1,2
03700 DENIA (Alicante)
Av. Generalitat Valenciana, 14
03727 JALÓN (Alicante)
96 558 33 00
orba@gpereto.com
96 643 22 46
denia@gpereto.com
96 648 02 01
infojalon@gpereto.com